Meet The Team!
Stan F. Waggoner, DDS.
Having graduated from the UTHSCSA dental school in 1987, Dr. Waggoner is a well-established family dentist. He opened the doors to Wetmore Family Dentistry almost 30 years ago, and has managed to create one of the most highly recommended dental clinics in San Antonio. Dr. Waggoner is certified in implantology, orthodontics, prosthetic restorations, and many more dental procedures. You need it done; chances are he will get it done!
Carolyn
Carolyn has been managing front desk responsibilities as our Office Appointment Coordinator since 2000. She has dealt with all patient correspondence in the office for the past 23 years. Do you have any questions about your appointment? Any concerns? You know Carolyn will be there to help!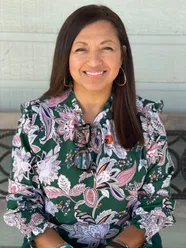 Cheri
Cheri has been our Finance Coordinator since 1997, and deals with all of the behind-the-scenes account factors. For the past 26 years, she has been in charge of accounts payables/receivables, insurance policies, etc., for Dr. Waggoner. She makes everyday ac-COUNT!
Donna
Donna graduated from dental hygiene school in 1988 from the local UTHSCSA hygiene school. She is no novice when it comes to oral hygiene; in fact, she has been practicing with Dr. Waggoner even before he opened the doors to the clinic. Thanks for always being there, Donna!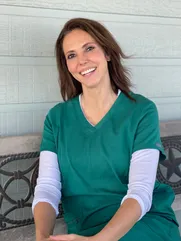 Christy
Christy is the newest hygienist on our team! Having practiced for over 20 years, she is sure to know how to take care of your oral hygiene. You can count on Christy to ensure you're comfortable at your appointment and taken care of for the whole process. Here's to many more years!
Maria
Maria has been a part of Wetmore Family Dentistry since 1996 as our Clinical Coordinator. She graduated from the Dental Assisting Program right here in San Antonio! She has received multiple assisting certifications for various dental procedures, including implants, sealants and fissures, orthodontics, and many more. No one knows the ups and downs, the ins and outs of Wetmore Family Dentistry quite like Maria!
Feby
Feby has been recently hired onto the team as one of our Dental Assistants. She has previously worked as an endodontist assistant in Lubbock, and is now in San Antonio working with the Stan Waggoner team! Feby is ready to make new connections and make sure that each patient is taken care of. Welcome to the team, Feby!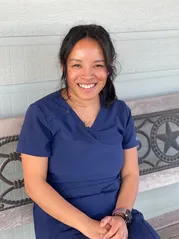 Kathia
Kathia has been one of our Dental Assistants for a while now. Having graduated from a local Dental Assisting Program last year, she first gained experience working with a Pedodontist. Now that she's in our office, she is ready to dive into the field and help as many patients as possible. You can have confidence in Kathia to make your visit to Wetmore Family Dentistry enjoyable!
*Every member of our team is CPR-certified and up to date with changes in the dental field thanks to yearly Continuing Education courses. Each member in the office exudes a passion for dentistry that allows for a successful ever-evolving clinical environment in which the PATIENT is our number one priority*